Welcome to Upstate NY
Help us make it the future home of Area 34 Brewing.
Craft Brewing
The New York Finger Lakes region has become a dynamic force in the wine, spirits and craft beer industries. Suitable climate, terrain and business conditions have combined to create a variety of craft beverage destinations for locals and tourists. Locally-sourced agricultural inputs provide a taste of the terroir of NY, culminating in fresh, flavorful drinks.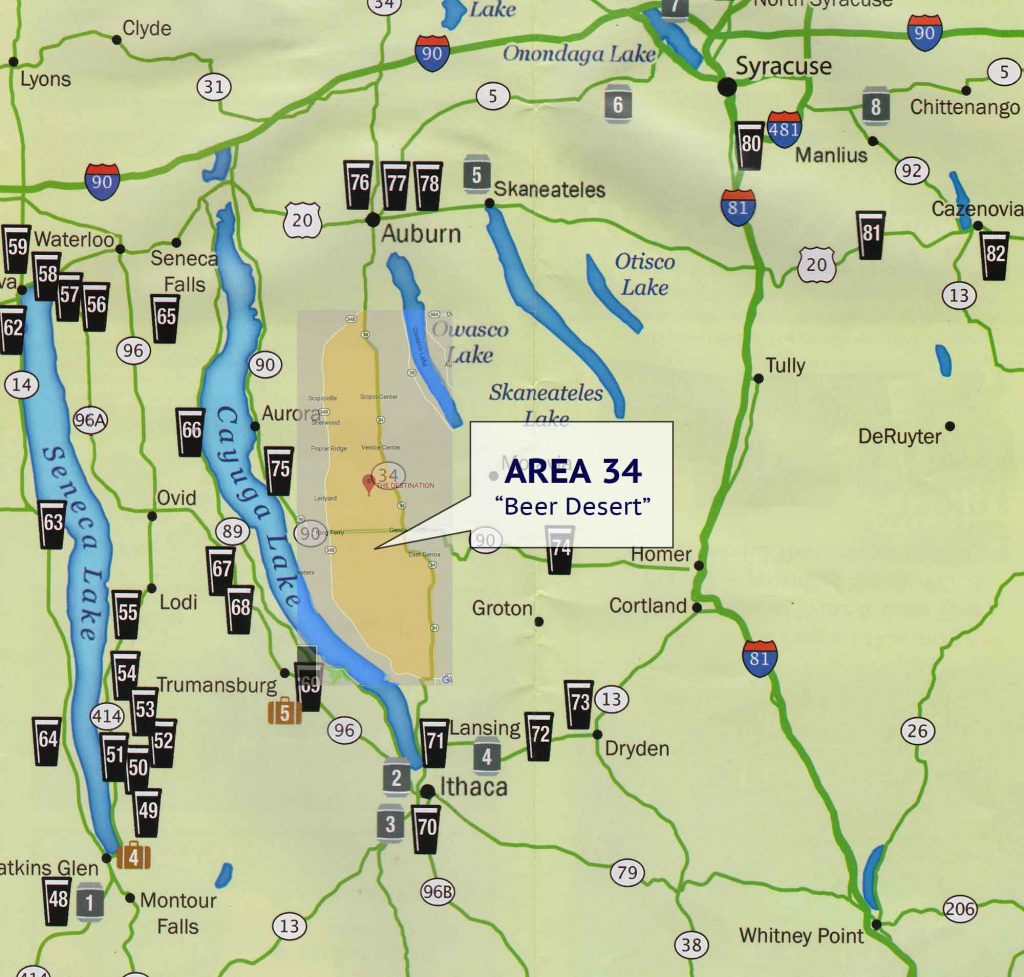 The above map is a section of the Finger Lakes Beer Trail map (FingerLakesBeerTrail.com). The highlighted area is notable for its absence of breweries. This "beer desert" is the future home of Area 34 Brewing.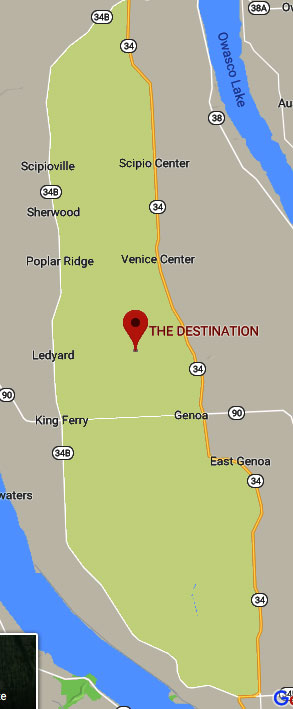 The Location
The brewery is to be located on Ledyard Road between Routes 34 and 34B on the east side of Cayuga Lake in the Finger Lakes region of New York. The area east of Cayuga Lake is poised for a growth in prominence. Located between Ithaca and Auburn, Area 34 Brewing will serve locals and city dwellers alike, easily within a 30-minute drive.
The Brothers
Joe and Peter grew up in rural New York with an appreciation for farming. The idea that brewing is an industry which adds value to local agricultural inputs makes it a win-win in our minds.
As youths, Peter and Joe were brewers of a sort. What else would you call making root beer from extract? We learned respect for the process of yeast fermentation. And we innovated a little. The homemade rack behind Peter in the photo below was used to hold soda bottles with carbonating root beer.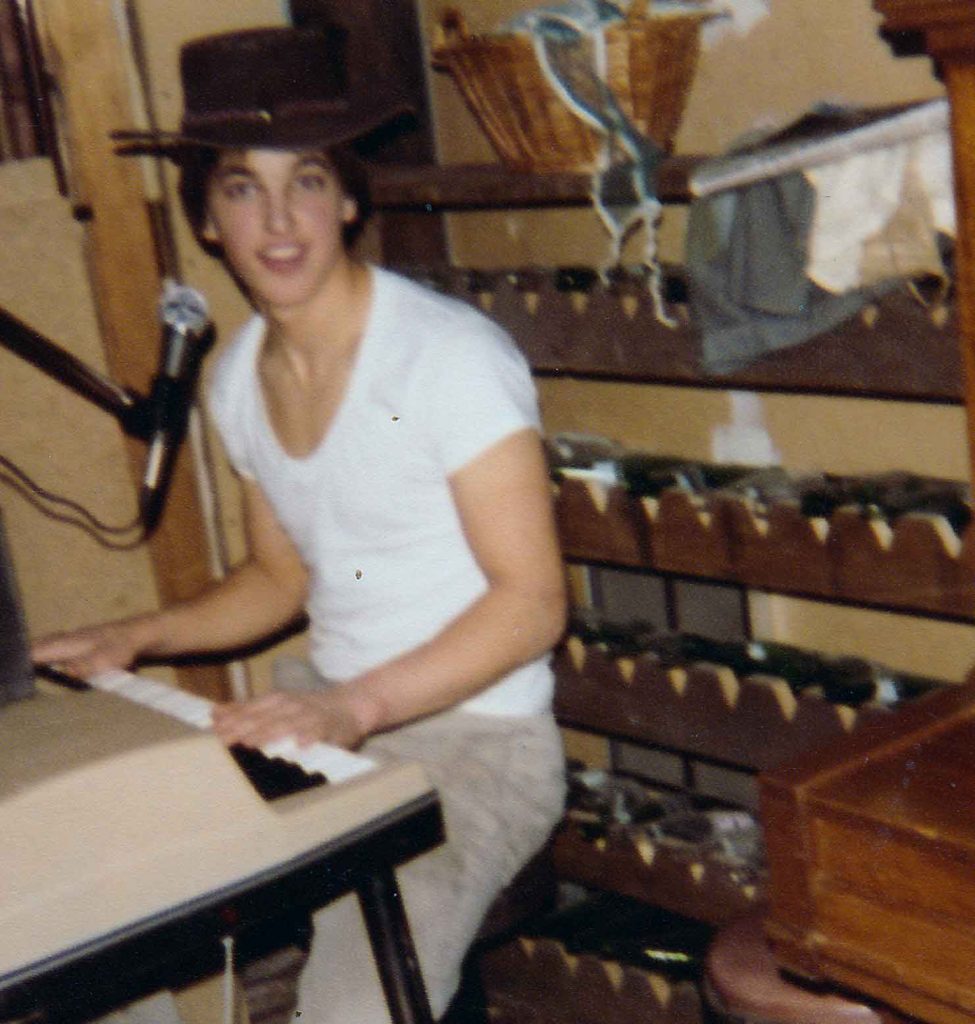 Joe is shown below sitting in the pole barn he constructed recently. This is where our first brewhouse is planned. With a little clean-up and equipment, we'll be ready to start brewing.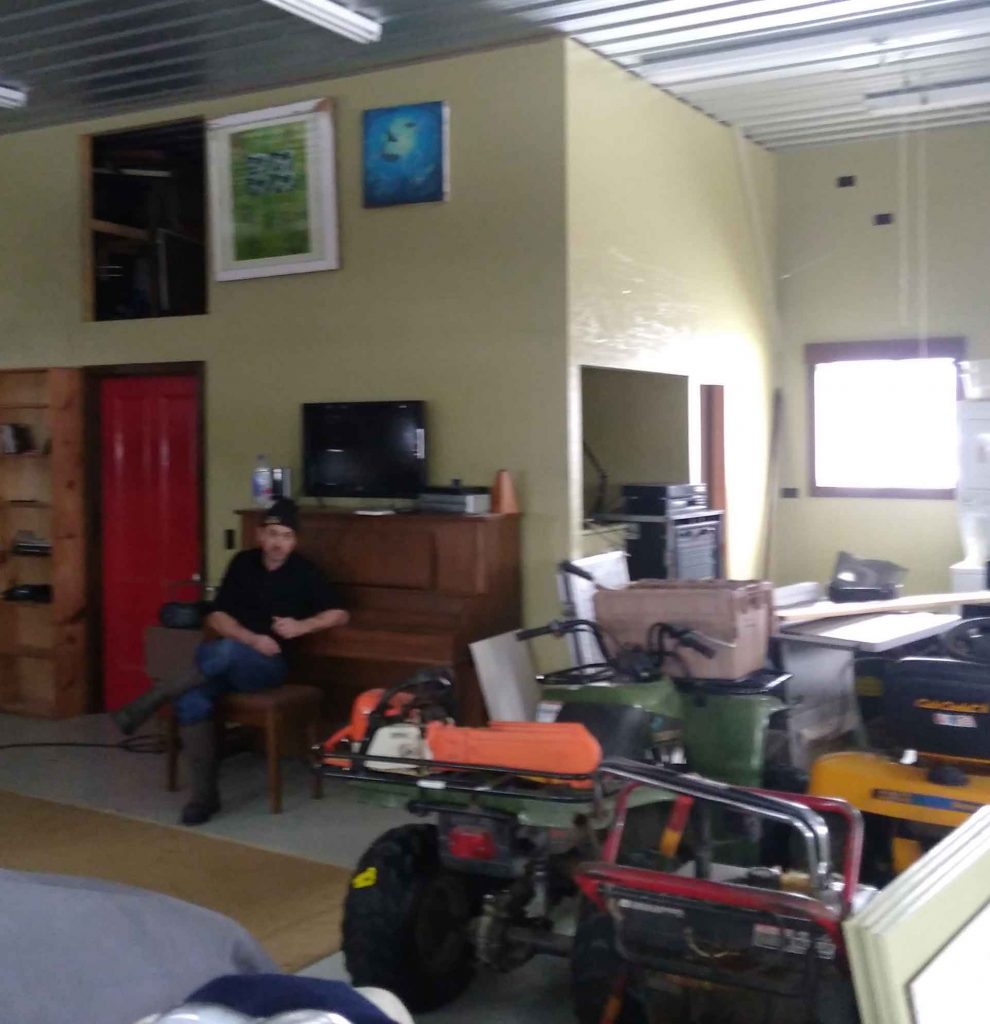 We're starting small while we learn the ropes of the brewing business. There is a plethora of information and advice available regarding the art and science of brewing. We look forward to the help and encouragement of all our supporters!
The Brewery
We need to cap-off the interior and equip the barn for our first productions. There are also fees, services and other start-up costs. We'd like your help. Our crowdfunding campaign has started. We look forward to welcoming friend and family contributors at a relaxing beer garden and special activities during our initial stage. More to come. Thanks for your interest!