Welcome to Upstate NY
Help us make it the future home of Area 34 Brewing.
Where's The Beer?
The only constant is change. Every day, the world is beset by challenges that shake our desire for stability. It's not easy to embrace change, let alone deliberately move out of your comfort zone. In August I embarked on a journey from California to New York with the ambition of change and desire to spend more time on the east coast. The Bay Area has been my home since 1990, but I'm now challenged to reconnect with my other family and home of my youth. My brothers and mother are older, a newer generation of family is older, and I feel enough opportunity and obligation to pursue a wild idea.
My temporary physical relocation has been preceded by months of ideas and virtual actions. It's easier to build a website than a brewery though. Dabbling in the prospect and occasional visits between west and east coasts could only go so far to advance the construction. I'd initially considered partnering with my brother, but I soon realized that generating enthusiasm is less about an idea as it is the reality and recognition of one working mentally and physically to make the idea a reality.
The current plan, with implicit family acceptance and approved by the TTB (a review by the Alcohol and Tobacco Tax and Trade Bureau is necessary), is to build the brewery and tavern in a small portion of my childhood home in New York. A room with a cellar at the front of the house will be converted into a brewery with a compact footprint. (Find links to documents with visual and written details in this blog post.) The images below are views of exterior and interior spaces captured regularly by network cameras throughout each day.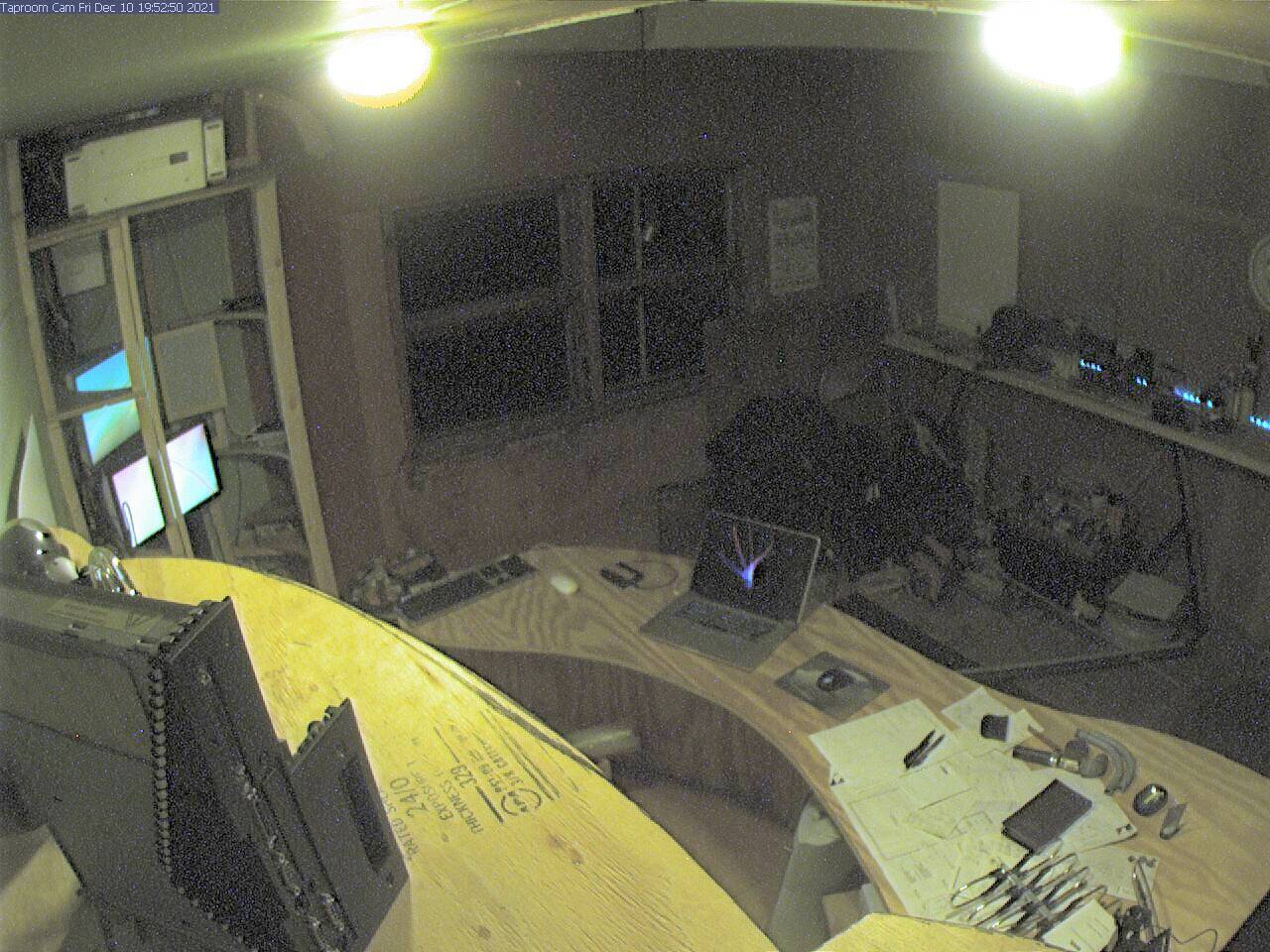 The journey continues. I invite anyone interested in my project to contact me. Send me a note to peter@area34brewing.com Thanks.
Craft Brewing
The New York Finger Lakes region has become a dynamic force in the wine, spirits and craft beer industries. Suitable climate, terrain and business conditions have combined to create a variety of craft beverage destinations for locals and tourists. Locally-sourced agricultural inputs provide a taste of the terroir of NY, culminating in fresh, flavorful drinks.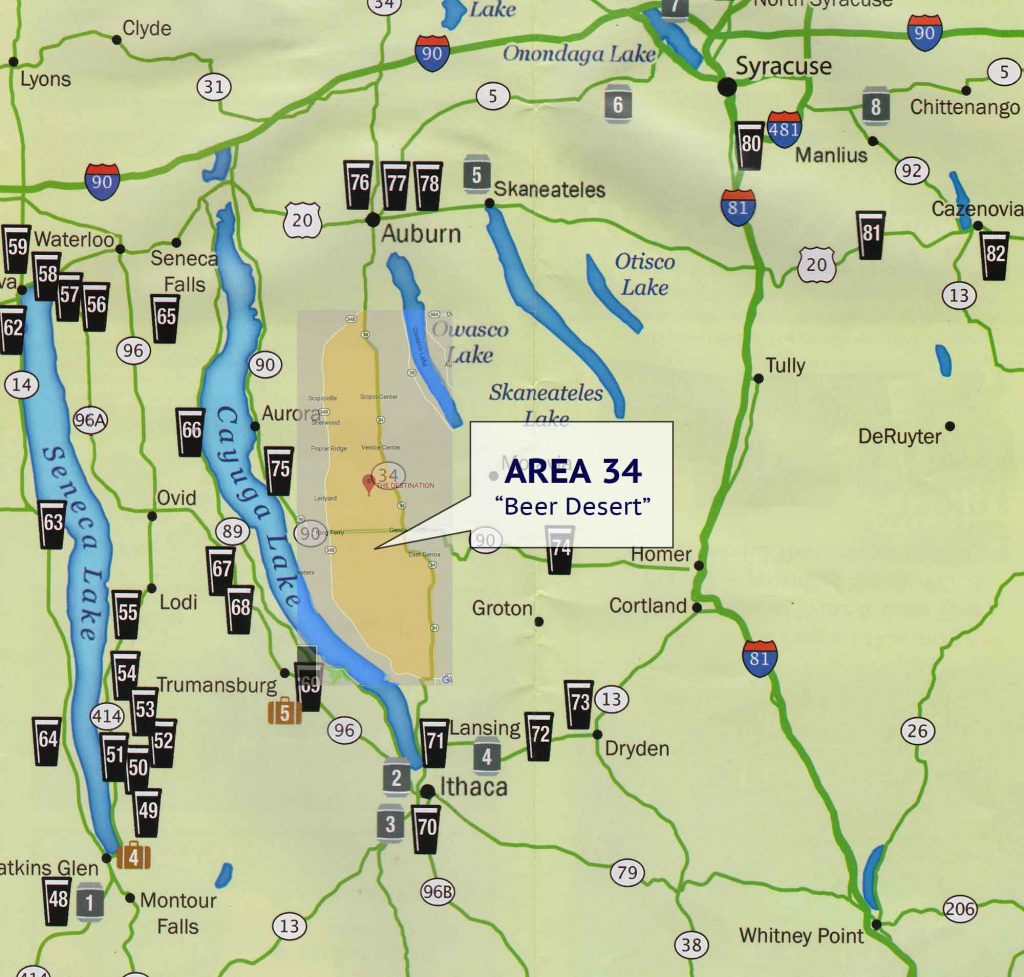 The above map is a section of the Finger Lakes Beer Trail map (FingerLakesBeerTrail.com). The highlighted area is notable for its absence of breweries. This "beer desert" is the future home of Area 34 Brewing.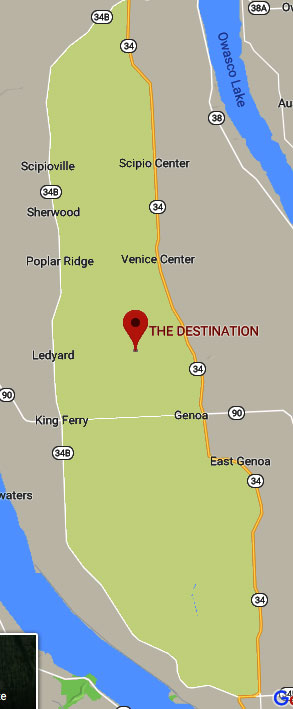 The Location
The brewery is to be located on Ledyard Road between Routes 34 and 34B on the east side of Cayuga Lake in the Finger Lakes region of New York. The area east of Cayuga Lake is poised for a growth in prominence. Located between Ithaca and Auburn, Area 34 Brewing will serve locals and city dwellers alike, easily within a 30-minute drive.